» Our Partners
» Welcome!

Welcome to Kawasaki Forum: the Kawasaki motorcycle enthusiasts forum - a website dedicated to Kawaskai Motorcyles. We have many features on this website to make your experience here more enjoyable. The first step would be to REGISTER for free so you can take advantage of all the features we have to offer.
Pepper-Spraying Texas Cop Update
Aug 24, 2016 - 12:44 PM - by Motorcycle.com




Quote:

A firestorm erupted last March when a video surfaced that showed a Texas police officer pepper spraying a group of motorcyclists riding

... [Read More]
0 Replies | 7 Views
Five Ways to Keep Your Motorcycle from Being Stolen
Aug 16, 2016 - 3:56 PM - by Motorcycle.com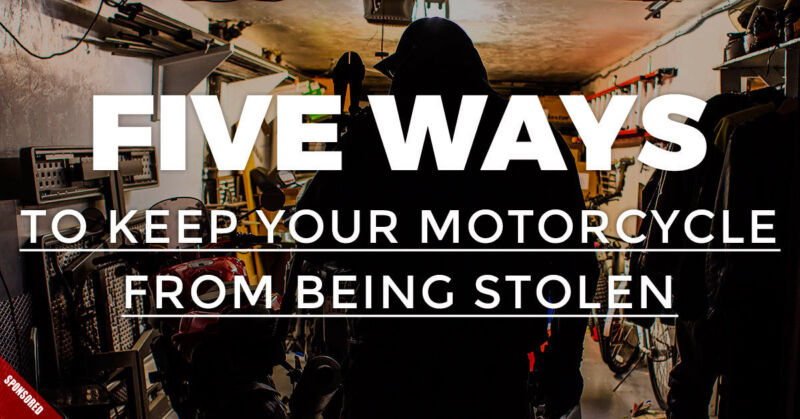 Quote:

If you own a motorcycle, you are a target for motorcycle theftóand it doesn't matter how fancy or filthy it is. Obviously, big-buck cruisers like Harley-Davidsons and tricked-out $15,000 sportbikes are tasty treats for

... [Read More]
0 Replies | 32 Views
2017 Kawasaki KLX140G Review
Aug 10, 2016 - 2:39 PM - by Motorcycle.com




Quote:

Iíve read it a thousand times and probably written it a few hundred: If you want to grow your motorcycle skills,

... [Read More]
0 Replies | 41 Views
» Stats
Members: 20,551
Threads: 1,136
Posts: 2,183
Top Poster: KarSung (170)

Welcome to our newest member, Thaynyu8
» Motorcycle.com Latest News
Motorcycle Theft Prevention
On average, someone in the U.S. becomes a victim of a motorcycle thief every 11.26 minutes.
2013 Suzuki SFV650 Review
After a short hiatus, the Suzuki Gladius returns for 2013 with a new name - the SFV650. The unfaired, mid-displacement standard is mechanically identical to its predecessor, though it comes in a more color scheme and a higher price tag.
New 2014 Yamaha FZ-09, YZ450F & YZ250F
Introducing the 2014 Yamaha FZ-09 - an $8000 naked sporty bike with impressive specs and an alluring price. Also new from Yamaha is the 2014 YZ450F and YZ250F.
What to Wear When You Ride - and Why
Just because you are free to ride your motorcycle or scooter in the U.S. with hardly enough clothing for a beach party does not mean it's a good idea.
2013 KTM 690 Duke Review - Video
KTM's 690 Duke has reshaped what we thought possible from a single-cylinder streetbike. It boasts ultra-sharp responses, a surprisingly powerful engine, and a personality that's anything but dull.
» Online Users: 471
26 members and 445 guests
Anthony59 , aquatic07 , Auwarter , cfcgbbghf4f , ChriAllen9 , dougmotz11 , eblegbnah9e , efdaaacm , Elinoretfpn , ellenleez , Garyyoung3 , greenfro01 , kindroom69 , legkkhjkn4j , lightinp03 , Luxion , Pagergee , piescrobert , Rileyouwk , Rosellakahc , Simonnembow , Thaynyu8 , Williamp3 , Youlandabsfb , Youngytad , YSR50
Most users ever online was 4,820, 01-14-2016 at 11:15 PM.