New Goodies installed...
---
I just recently installed my BMC Air Filter, Power Commander V and Two Brothers V.A.L.E. Carbon Fiber M-5 Canister Complete Exhaust System on my 07' ZX-6R. I have to say it is a whole new bike now, a lot more aggressive than before, i am very pleased with everything i got. I currently just have the base map off of Dynojets site but i am getting it dyno tuned this winter.
I was wondering what kind of HP do you guys think after a dyno tune i would be looking at to the wheel with these mods?
Also in your guys opinions what are some things i should do next to the bike you think? I just like hearing other peoples suggestions.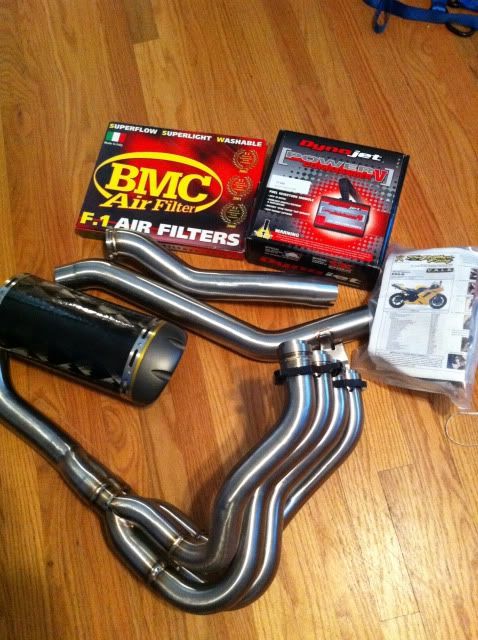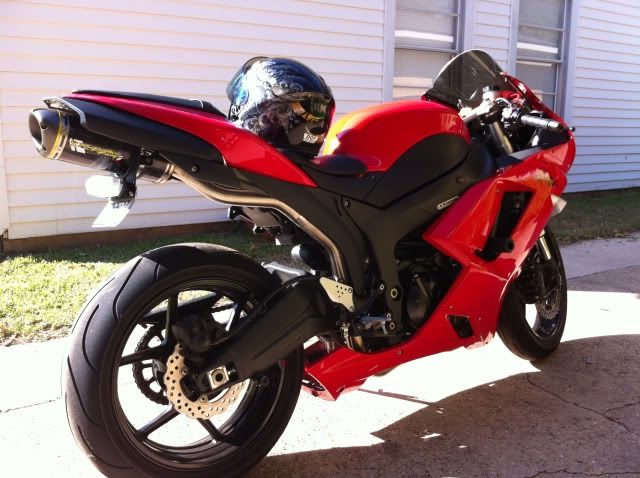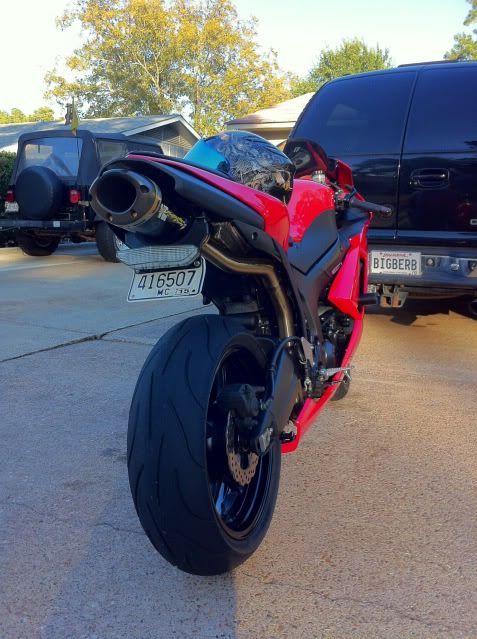 ---
First time i felt my knee touch the ground I pee'd a lil.