Junior Member
Join Date: May 2013
Posts: 2
1997 kawasaki zx7r
---
Selling my project street fighter as a whole or for parts, really sad to see her go but i really dont have enough cash to finish off the build!
its a florida title but its really easy to register all you need to do is bring it to the dmv or AAA so they can inspect the lights and turn signals etc, bike was last registered in 012 so it wont be expensive at all. pink slip in hand with clean title, as you can tell in the pics the bike was laid down but its coming with a lot of replacement parts, as well as the frame has zero damage no dents or bends or cracks!
call or text 213-804-1346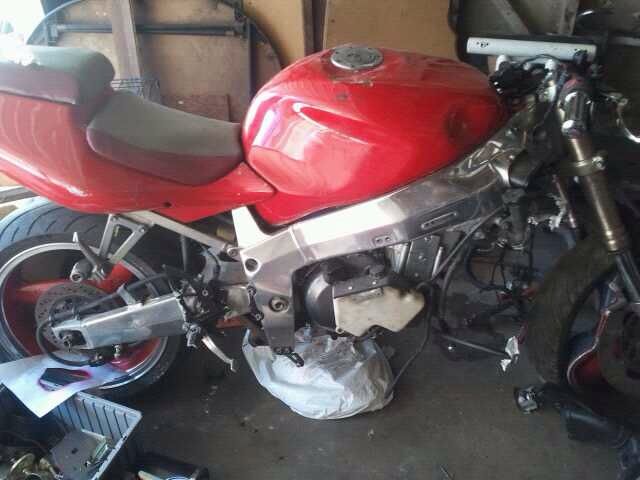 bike is coming with
-extra swing arm
-clean front rim to replace the dented one
-lower and upper triple tree
-complete good engine and trans i believe the bike has 18,xxx
-polished frame
-gagues
-handle bars
-yoshi rs-3 slip on
-front faring with a brand new head light, as well as the right side faring i believe
-radiator with fan
-etc etc this is a legit bike you only need a few more bucks to finish this off and you will have a very clean fast bike!
Junior Member
Join Date: May 2013
Posts: 2
Will take any cash offers! Willing to part out!