Just another Introduction
---
Hello everyone my name is Chris but everyone calls me Swerve or Swervin, i recently bought my 2nd bike. I had another bike back in 03' but wrecked it pretty bad and I always wanted to get on another and try this thing again so I bought an 07' Kawasaki Ninja ZX-6R a few months ago that was bone stock besides being lowered and strapped in the front with only 2,600miles on it. Got it for an awesome deal, it was a one owner and it was a chick (reason it was lowered and strapped down cause she was short). Bike is basically brand new.
I recently ordered a good bit of things for the bike that should be here pretty soon. My intentions are just a lil circuit riding and just street cruising.
The parts i order are as listed.
BMC Air Filter - Street
DynoJet Power Commander 3 (PC3) USB
Two Brothers Racing FULL Exhaust System - Carbon Fiber
-1 Front Sprocket
But anyway i just wanted to get on here and do some searching and possibly get some opinions on some questions i may have in the future.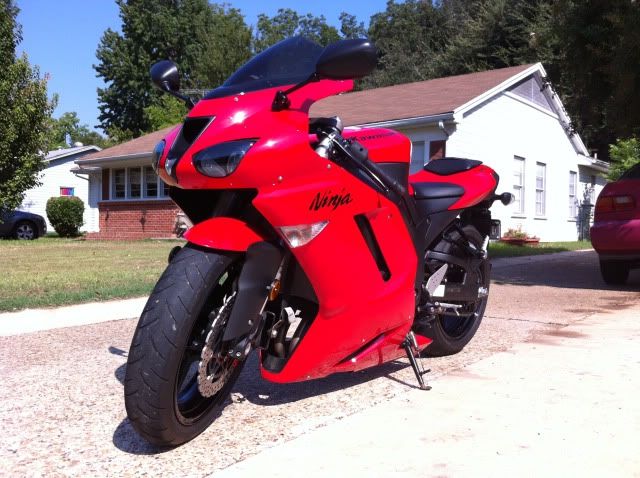 ---
First time i felt my knee touch the ground I pee'd a lil.